Thank you for your inquiry. We will reply asap
Tokyo Business Travel Guide
Business Travelers' Guide To Tokyo
Whether it is part of a connecting flight to the rest of Asia or to visit a VIP client for the week, millions of business travelers visit Tokyo every year and need a quick guide to Tokyo. For those unfamiliar with the city, Tokyo can be overwhelming. The Japanese capital is the original megacity and is still today's largest city by population. There is plenty to do and see in Tokyo, but it is important to have some understanding first of where to go beforehand.
Below is a business traveler's guide to Tokyo which helps travelers choose a decent place to stay, know where to have a lunch or dinner with business partners, where to relax and what places to sightsee, and most importatnly, how to easily navigate yoursef in and around the busiest metropolis in the world.
While Tokyo is easily accessed by plane or train, business travelers should be mindful where they intend to be based in Tokyo before booking any travel. If you arrive at the opposite side of Tokyo than you need to be, you can spend hours traveling across the city. Be sure to familiarize yourself with the transport hubs beforehand.
Narita International Airport – The first of the two airports in Tokyo is

Narita International Airport

, which is the larger of the two and handles the vast majority of the city's international flights. The airport is located on the outskirts of the city of Narita, which is 60km east from the center of Tokyo.

Haneda International Airport – The second and older airport in Tokyo is

Haneda International Airport

. When it was replaced by Narita International Airport as the city's main international travel hub in 1978, Haneda International Airport focused exclusively on domestic flights. Since 2010, however, the airport has started to handle international flights again. Just 14km south of the center of Tokyo, it is significantly closer than Narita International Airport.

Tokyo Station – Located in Chiyoda,

Tokyo Station

is the largest train station in Tokyo and the busiest in all of Japan. From Tokyo Station, travelers can connect with the rest of the country with high-speed lines operating to places like Kobe, Kyoto, Osaka, and Yokohama. In addition, 5 of the Tokyo's subway lines are within walking distance of the train station.
Where To Stay In Tokyo?
Business travelers should check their itinerary carefully before deciding which hotel to book in Tokyo. With such a giant metropolis, it can make a huge difference to stay somewhere close to where you will need to be the majority of the time. Below are some of the most highly regarded hotels across Tokyo.

A private transfer is the safest, quickest and most convenient way to travel around Tokyo. Tokyo Car Service is a reliable ground transportation service helping business travelers to Tokyo for almost two decades. We provide door-to-door service at competitive prices.

Make your journey stress-free and contact our 24/7 team at Bookings@Tokyo-Car-Service.com with questions or to get a quote. Use this promo: 10CARBLOG for a $10 discount on your 1st service.
Where To Eat And Drink In Tokyo?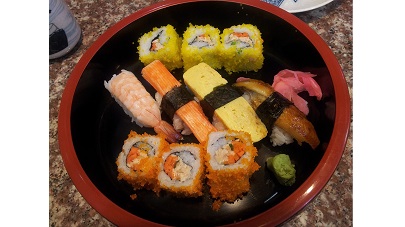 Whether it is in search of somewhere to relax and unwind after a day at the fair or if it is to find somewhere to wine and dine a client, business travelers are recommended to check out the areas of either Roppongi or Ginza. Below is a guide to where to eat and drink in Tokyo.
By day, Roppongi is a place of diplomacy with many of Tokyo's embassies based in the area. By night, it transforms into a popular dining and nightclub scene.
Itamae Sushi – This entire list could be made up solely of some of the world's best sushi restaurants, but in order to give an even spread, it has been limited to just one.

Itamae Sushi

is renowned across the entire city for its tuna sushi, but diners will be blown away by their entire menu range.
Kobe Beef Kaiseki 511 – Kobe beef is regarded by some connoisseurs as being the greatest beef in the entire world. While travelers may not be visiting the city of the signature dish's namesake, they can still find

Kobe Beef Kaiseki 511

. Those in the know, dare to say it's as good as anything that can be found in Kobe.
Hard Rock Café Tokyo – While Japanese cuisine can be truly out of this world at times, sometimes what a business traveler truly craves is a juicy burger or a premium steak while enjoying a few beers and some live music. For those in search of such respite in Roppongi, they can head to the world-famous

Hard Rock Café Tokyo

for a wild evening.
Travelers are not limited to Roppongi when it comes to a night of dining and drinking. Ginza is part of Chuo district and well known for its high-end shopping, but is equally popular for its hip restaurants and cool bars.
Ukai Ten – Quite simply, if you are in Ginza for dinner then you should not leave without trying

Ukai Ten

. Offering the freshest sashimi and the finest beef, the restaurant's grand set courses are a true showcase of what Japanese cuisine has to offer.
Tempura Kondo – Tempura is one of Japan's most popular cuisine exports, but to be able to say you have really sampled the dish, you need to come try it at Tempura Kondo. The restaurant specializes in only this battered dish, but after trying their signature shrimp courses, you will not want anything else.
Ippudo Ginza – No list of restaurants in Tokyo could be complete without featuring at least one Ramen place. The noodle dish is as synonymous with Japan as any other cuisine and there are few better places to sample it in the city than at Ippudo located in the heart of Ginza.
What To Do In Tokyo?
If business travelers find themselves with some free time between supplier visits and client meetings, there are plenty of things to do in Tokyo.
Sky Tree – When it comes to observation decks to view Tokyo at its most beautiful, there is some fierce competition in the city. Yet, as the world's tallest tower and one of the most iconic structures in the city, travelers should head to

Sky Tree

if they want to make the most of the city view.

Tsujiki Market – While Tokyo is famous for its countless sushi restaurants and sashimi bars, nothing beats going to the source and visiting the famous Tsujiki Market. There, travelers can buy fish fresh from the supplier or sit down at one of the many local stalls knowing that their sushi is as fresh as can be.

Ryogoku Sumo Town – Sumo wrestling is one of Japan's longest and most cherished traditions. It is one of the ways that the country truly stands out culturally from other countries and can be said to be quintessentially Japanese. The sumo wrestling competitions are spread out over the year so be sure to check the

Sumo wrestling schedule

in advance to see if you are lucky enough to see a bout.

Oedo-Onsen Monogatari – If you are looking for somewhere to relax during a stressful business trip, a trip to one of Japan's famous onsens is highly recommended. An onsen is a Japanese hot spring that typically offers spa facilities, which make the most of the volcanically active nature of the country. Located in the Koto area,

Oedo-Onsen Monogatari

is perhaps the most famous onsen in Tokyo. Spend a day enjoying the seemingly never-ending selection of bathtubs offering different fragrances, textures, and temperatures.

Samurai Museum – When people think of Japanese culture and heritage, they usually think of the samurai. Fortunately, for those who wish to learn more about this way of life, they can visit the

Samurai Museum

, located in Shinjuku area. The museum offers an unrivaled collection of samurai artifacts through which the exhibit explores more than 700 years of history. Why not make the most out of the tour and hire an

English speaking tour guide

to accompany on your trip to the museum?
Getting Around Tokyo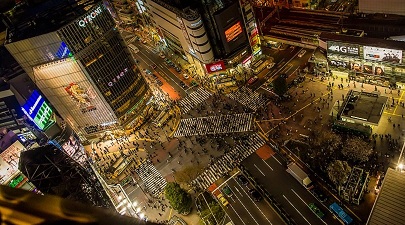 It is fair to describe Tokyo as a behemoth of a city and getting around can be a challenge for business travelers. Below is a guide to the different modes of transport available.
Subway – With 13 lines and 285 stations, Tokyo's subway network covers most of the city. Some of the lines take some time to travel and those unfamiliar with the changeovers might lose more time in the stations. It is important to take note that the Tokyo subway becomes overcrowded during rush hour.

Bus – Tokyo boasts an extensive number of bus routes that offer a viable public transport alternative to the subway. The issue for business travelers, however, is that not all bus routes and signs are available in clear English.

Taxi – Some business travelers may be tempted to hail a taxi while they are in Tokyo, but unless you are familiar with the city and have some grasp of the language then it is not advised. Generally speaking, taxi drivers in Tokyo do not speak English well. There is a chance that they will be familiar with the major landmarks, but the majority of destinations will be unfamiliar to them in English.

Private Car - For the utmost comfort, convenience and safety while traveling in Tokyo,

book a private car

. Allow the driver to pick you up exactly where you are and drop you at the doorstep of your destination. By using a professional car service, business travelers can trust they will be able to talk with a driver who speaks English. Book airport transfer from Narita or Haneda International airports to your hotel with a relaibe premium transportation provider or

hire car

for a day to travel around Japan. Private transportation allows you to save time and travel effieciently avoiding the hassle of navigating yourself in and around busy metropolis.
Transportation Option in Detail
1. Tokyo Subway
The Tokyo Metro services it's 8.7 million daily passengers with its network of 13 lines and 285 stations. Although the system is certainly commendable as a mode of transport for locals, it is decidedly less user-friendly when it comes to business travelers visiting for the first time.
Advantages:
Perfect for budget-conscious visitors – The subway is not usually the most convenient or most comfortable way to get around Tokyo, but students or backpackers who are traveling on a budget will appreciate the savings they can make on transport. Prices to ride the Tokyo Metro begin at as low as 170JPY (Approx. 1.6USD).

Signs available in English – Business travelers will be relieved to know that signs on the Tokyo Metro are featured in both Japanese and English. That being said, while the signs are in English, it is rare to find a member of staff who speaks English. You may quickly encounter issues if you have a question need help while using the subway in Tokyo.
Disadvantages:
Difficulty buying tickets – Although the subway represents a cheap form of travel, it is not necessarily so simple to purchase a ticket. After all, the Tokyo Metro is primarily geared towards the local commuters who use travel cards, not the tourists looking to make a single journey. The first step involves locating a ticket machine. Next, you must find your destination on a map that involves 13 lines and 285 stations. Lastly, you must make sure you have the local currency, and not only that but also the correct amount for your journey.

Limited operating hours – The convenience and suitability of the subway are limited by the fact that it is not open 24 hours a day. Typically, on most lines the first train is around 05:00 and the last train is about 00:00. For business travelers who have late or early flights, the subway is not an option.

Inconvenient to travel during rush hour – If the Tokyo subway system was not off-putting enough already with its 285 stations and 8.7 million daily passengers, then business travelers should consider it is even more daunting at rush hour. During the daily commutes, many subway lines can become dangerously overcrowded. It can be very easy to miss your station and it is hard to move within the carriage to enter and exit the train due to the sheer number of passengers.

Unrealistic to travel with luggage – With all the above considering, it is perhaps unsurprising that the subway is not suitable for business travelers who have heavy luggage. At peak travel times, it is hard enough to find space to stand on a train, let alone to bring on extra luggage. It is also important to consider that a significant number of the stations are spread over multiple platforms and levels. Furthermore, the transfers between lines can often add up to walks of anything from 5 to 20 minutes. Additionally, the transfers between lines can often involve long walks.

The system is hard to navigate – For local commuters, the many lines and stations of the Tokyo Metro are of great benefit, but for business travelers, it can serve to make the system difficult to navigate. With 13 lines and 285 stations, it can be hard to know where you are and where you are heading when addressing a map. To appreciate just how dense and complicated the Tokyo Metro, take a look below.
2. Tokyo Bus
Another option for the budget conscious visitor is the bus. While the bus can be useful at times, it is not suggested for those who cannot speak Japanese and do not know Tokyo well.
Advantages:
Cheapest way of traveling –With a flat rate of 210JPY (Approx. 2USD) in the city, the bus is the cheapest form of travel when visiting Tokyo. For those prioritizing saving money over traveling in comfort, then the bus may well be the best option.
Disadvantages:
Hard to know which bus to get – The bus drivers in Tokyo do not speak English and the buses do not show a route map. Getting on a bus in Tokyo should be considered a calculated risk unless you are certain of where you are headed.

Local transport card required – Typically, all locals will use the local Pasmo or Suica transportation card when riding the bus. If you do not have such a card, then you will be required to count out the correct change in the local currency. To do so is highly impractical when at a busy bus stop and can be extremely stressful when locals are waiting for you to pay.

Issues with luggage – The public buses in Tokyo are not well suited for business visitors, especially when traveling with luggage. There are usually little or no racks to store away suitcases or large bags. Even when there is storage space for luggage, it requires travelers to sit away from their belongings, which is dangerous when on a crowded bus with people constantly getting on and off.

Hard to get a seat – During rush hour, it can be next to impossible to find a seat. Travelers who are planning to take a long journey may wish to consider other forms of transport.

Easy to miss stop – It is not uncommon for travelers to miss their stop when taking the bus in Tokyo. As business visitors are unfamiliar with the city, they are dependent on being notified when they have reached their stop. The issue is that with announcements made in Japanese and there being no route map, it is very easy to miss a stop.
3. Tokyo Taxi
Those who do not wish to travel around Tokyo by public transport may instead consider using taxis. While taxis are certainly more convenient than the subway or the bus, they still present a number of issues for visitors who are unfamiliar with Tokyo or the Japanese language.
Advantages:
Private travel – The one obvious advantage that a taxi offers over either the subway or a bus is that business travelers can get around in private. That being said, it is an advantage that is shared in common with booking a private car, which arguably offers a greater degree of privacy.
Disadvantages:
Locating a taxi – It can be easy enough to decide to take a taxi, but finding a taxi at a rank can be a whole lot harder. Pick up areas are not always well signposted and if you are not in the downtown areas you may need to walk for some time before locating a pickup area.

Drivers do not speak English – Generally speaking, taxi drivers in Tokyo do not speak English. So, unless you speak Japanese or traveling with someone that does, taking a taxi in Tokyo should be considered a risk.

Wastes time – While some may think taking a taxi can save time, there are actually several factors when taking a taxi in Tokyo that can actually lead you to waste more time than you might expect. As previously mentioned, there is the time spent finding a taxi pickup area, while there is also the time spent waiting in a queue for a ride. The delays do not stop once you get into a taxi. There is the time lost trying to explain where you wish to go, the danger that the driver might not take the quickest route, and the very real chance that the driver might get lost or take you to the wrong location.

Paying for the ride – Even if you manage to arrive at your desired location, there is still the small matter of paying the taxi driver. If you have just traveled from the airport then you may not have any local currency yet. Also, the taxi driver may not have much change, so even if you have local currency, you will need to have it available in small denominations. Finally, it is important to be familiar with exchange rates and the value of the local currency to prevent being ripped off by local taxi drivers.
3. Tokyo Private Car with Driver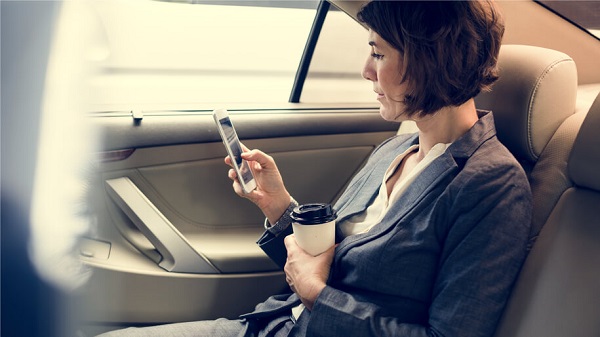 For those wishing to travel around Tokyo in complete comfort and convenience, there really is no better option than booking a private car service.
Advantages:
Door to door transportation – With a private car service, you can be picked up wherever you are in Tokyo and dropped off at the very doorstep of your destination. There is no need to search for taxi ranks or navigate changing stations on the subway.

Fastest way of traveling – Invariably, the fastest way to get from one place in Tokyo to another is by private car. Not only is car often the most direct form of travel but by booking a private service in advance you are removing the annoying waiting times as well.

Travel in comfort and privacy – By booking a private car, business travelers can sit back and enjoy the journey in comfort and privacy. Rather than worrying about if the taxi driver knows the way or if the bus will go to the right stop, you can catch up on emails, make some calls, or simply get some rest.

Wide range of luxury cars – Many private car services in Tokyo offer an

extensive selection of vehicles

to choose from. Whether you are looking for something luxurious like a Mercedes Benz S-Class or need a 9-seater Toyota Hiace, you are sure to find the vehicle for your needs.

English speaking driver – A private car service also gives passengers peace of mind as they are able to communicate with their English speaking driver. Being able to talk with your driver allows you to make adjustments to your travel plan easily and have someone to answer any questions you may have about your trip or the city.

Smooth payment – By using a private car service in Tokyo, business travelers need not worry about carrying any won or making sure they have the right change. All payments are handled directly with the private car service company.
Disadvantages:
More expensive, but better value – Although a private car service is more expensive than the subway or a taxi, it is still arguably better value. With a private car service, you can save plenty of time and avoid stressful situations, which are more valuable to a business traveler on a busy trip than any difference in price with the other travel options.
__________________________________________________________________________________________________________

Remove the hassle of getting around Tokyo! We offer Tokyo airport transfers (pick-up & drop-off service), car rental with driver, and other intercity limousine transfers. We're excited to offer you a $10 discount on your first service with our company, redeemable with this promo code 10CARBLOG: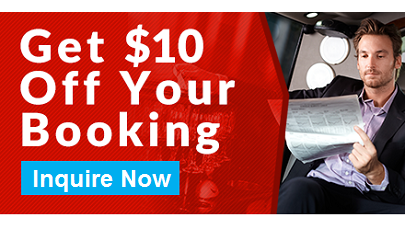 If you find this blog useful, please feel free to share it!